Morris County, NJ, Division One Ancient Order of Hibernians (AOH)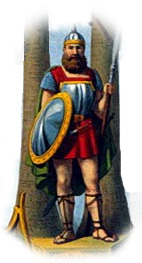 The Ancient Order of Hibernians is an Irish Catholic fraternal organization which celebrates the rich Irish language, culture and history. This division has been formed in response to the need to have AOH representation in Morris County and the southern half of the Diocese of Paterson. Historically, divisions served these needs in adjacent divisions in Somerville and Montclair. We have seen the need to respond to the growing needs of Morris County's large Irish American Catholic population. Thank you for joining us.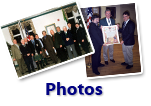 March 2012 AOH General Membership Meeting Announcement
Date Tuesday, March 27, 2012
Time: 8:00 PM
PlaceThe meeting location is Knights of Columbus Parsippany Council in front of St. Christopher's Church (Littleton Road, nearest cross-street is Fieldcrest Road) in Parsippany, NJ. More info will follow. In the meantime, please mark the date and location.
Agenda & Upcoming Events

AOH Morris County Division One Communion Breakfast at the Blackthorn on Route 46, Parsippany, NJ (Sunday, March 25th)

Tickets have been printed and will be sold at the meeting (and other places to be discussed at the meeting).
Admission: $15 per adult; $8 per child
Your participation and input, as always, is extremely important to the success of our Division.
Our social with Irish Coffee and refreshments will follow the meeting.
Yours in Friendship, Unity, and Christian Charity
Michael E. Griffin, President
Original Morris County Division 1 1872 Incorporation Document Discovered
This document is a scan of a public record uncovered by Sara Keeney Weissman (with family from Donegal, Meenagolin and Gortahork), a reference librarian at the Morris County Library. She scanned this document which is the 1872 incorporation of the original AOH Morris County Division One based in Dover, NJ. See the document online here here. Special thanks to Sara for finding this!
Check out the latest events calendar. It has been recently updated.